Tubing is a perfect activity for everyone in your family. Our area has numerous sites to cater to your needs. Our highlighted areas are Soda Springs, Boreal, Kingvale and Tahoe Meadows.
SODA SPRINGS SNOW PARK


Tube Town is a snow theme park with professionally made tube treks, 400′ of moving carpets and more. For children under 8, Soda Springs offers the regions' only children's snow park, which includes a Tube Carousel, Moving Carpet and skiing/snowboarding. This is a great activity for your little ones who have never skiied or snowboarded before. Planet Kids also offers mini snowmobiles for rent for your little ones!
BOREAL PLAYLAND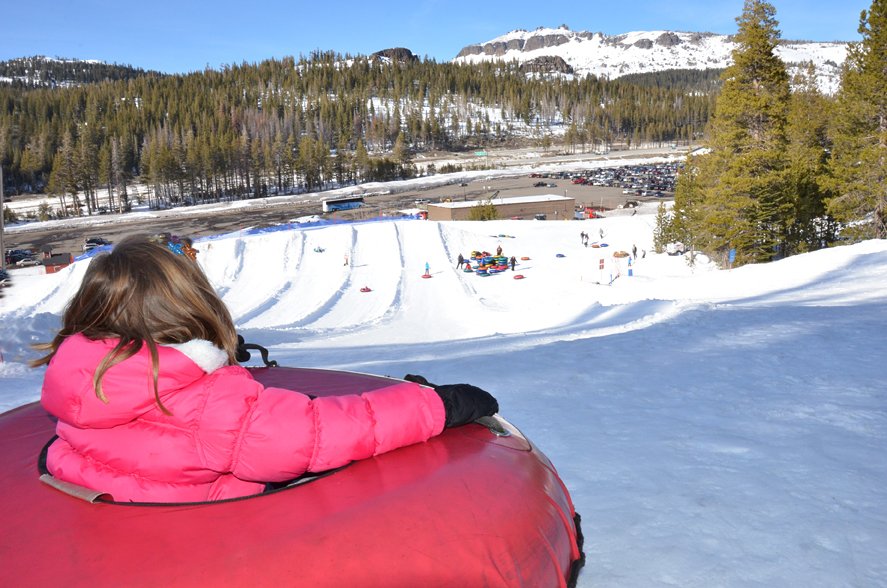 Snow Tubing at Boreal
One of the oldest family winter traditions has become a little easier. Boreal's new Tubing Park at Playland now offers tubing with convenience. Equipped with a new Moving Carpet, groomed tubing lanes, and quality tubes, Playland is a place where the whole family can enjoy the snow. Located at the far end of Boreal's parking lot, Playland is the perfect place for tubing fun.
TAHOE MEADOWS ON MT. ROSE SNOW PLAY AREA



Kids Snow Hill at Mt. Rose Meadows
The Tahoe Meadows on Mt. Rose is not maintained and you need to bring your own tubes or sleds. But it's a lot of fun. Climb up the snow banks to the sledding hill. It's free and it's open anytime. Beautiful open area, views of Lake Tahoe, lots of pristine snow.
For room reservations call 800-458-2423 or 775-324-0200

© Copyright 1996 – 2016  – Reno Reservations